Please note that MAZ Systems is now happy to be part of Zype's suite of online video solutions, and we're currently in the process of updating our blog content. If you're a current customer in need of support for your applications, please
visit our help center
or
contact us
for assistance.
Video has emerged as a powerful marketing tool for every business. Whether you want to showcase client testimonials or implement an influencer marketing campaign, videos help you attract your target audience. Also, they offer a simple and engaging way to communicate crucial information about your brand and products.
But there's one slight catch to using videos. You have to find a fast, reliable, and efficient way to present video clips to your target audience. Directly uploading video files to your website is always an option. But this method is prone to glitches and downtime.
This is where a video hosting service steps into the picture. In this blog, we've handpicked the best hosting sites for video streaming. But let's first delve deeper into the concept of video hosting.
Video Hosting: A Closer Look
A video hosting service provides you with a platform to upload video files and embed them on your website, blog, newsletters, etc. Modern hosting platforms for video streaming also offer a wide array of additional features, such as:
Monetization tools
Audience analytics
Video SEO
Live streaming
SSD storage
CDN compatibility
So, what's the best hosting for video streaming in 2021? Let's find out.
Best Hosting for Streaming Video
In this section, we'll take a look at the top hosting sites for video streaming. Let's get started.
1. Facebook
The world's largest social media platform also offers one of the best web hosting for video streaming. Uploading videos on Facebook is a cakewalk and you get free hosting for unlimited videos.
Also, considering that Facebook boasts of more than 1.85 billion daily active users, it can be instrumental in amplifying the reach of your videos.
Image via Facebook
The only major drawback is that your videos will automatically include ads. Also, the embedded player is fairly basic and doesn't offer any customization options. This limits the use of Facebook as a video hosting solution for marketers and entrepreneurs who want more creative control.
2. MAZ
MAZ has established its reputation as a leading app solution provider for renowned media houses and publications. We also offer an excellent hosting service for video streaming.
You can either integrate it with your existing online video player (OVP) or upload your videos on Maz's servers. It's suitable for businesses looking to launch their own OTT app.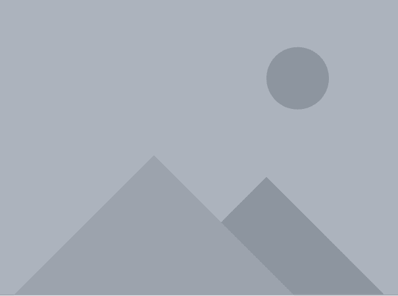 Image via MAZ
The best part is that MAZ is compatible with a wide range of streaming platforms, including Roku, Apple TV, and Android TV.
The built-in CMS lets you easily manage your assets and monitor their performance. You get hosting for live streaming and podcasts as well. These features, added with the low price point, make it an attractive option for brands.
3. Wistia
Wistia is yet another good video hosting solution for modern digital marketers. It offers a wide array of unique features, such as in-video calls-to-action (CTAs), lead capture forms, and detailed analytics.
Also, it integrates with other digital marketing & sales tools, including Mailchimp, HubSpot, and WordPress. This makes it easy to embed your videos on any platform.
Image via Wistia
Pricing for Wistia starts at $99 per month; you also get a free plan that comes with a branded media player. The only catch is that the costs can quickly add up once you exceed your bandwidth allowance.
4. SproutVideo
If you're looking for the best web hosting for live video streaming, your search ends with SproutVideo. It offers all the standard features you'd expect from a sophisticated video hosting service at affordable rates. But what sets it apart is the numerous options for video player layouts, as well as advanced analytics.
Image via SproutVideo
Also, it comes with a feature-packed 30-day free trial. But it doesn't boast a pre-existing audience like free hosting platforms, such as YouTube and Facebook.
The Best Hosting Site for Your Videos
Whether you're planning to execute a video marketing campaign or live stream a product launch, it's crucial to find the best hosting for streaming video. While free hosting platforms are suitable for beginners, businesses need more robust solutions that offer in-depth analytics and customization options. Make sure you assess the features and pricing of each platform before finalizing your decision.