Please note that MAZ Systems is now happy to be part of Zype's suite of online video solutions, and we're currently in the process of updating our blog content. If you're a current customer in need of support for your applications, please
visit our help center
or
contact us
for assistance.
Whether you have content on a website, mobile app, connected TV app, or a presence on social media, you might be asking yourself, how can I be helpful during the COVID-19 crisis? How can I enhance communications to engage with audiences, and is there a way to support local, small businesses? While no business or person is unaffected by the current status of the world, there are positive ways to approach this difficult time.

1. Support local businesses with banner ads or sponsored content
Consider pro-bono or affordable ad banners, section takeovers or sponsored content to the local businesses in your city. With restaurants moving to take-out or delivery only, nonessential businesses relying on online orders, and museums, and nonprofits struggling to stay afloat – give these businesses another outlet through your dedicated audience.
2. Provide free access
Some aspects of your content need to stay behind a paywall if that's your business model. If you are able to, or if you have an advertisement driven model, explore ways to provide free sections of news – be it your Best of, Most Popular, Latest, Coronavirus specific, or putting longer free trials in place to empathize with those at home who are in need of a distraction and a discount.
3. Push notifications that take each day into consideration
With the ability to geo-target your push notifications, you can tailor your daily communication to what's going on. As the news comes rolling in, provide relief by acknowledging that these truly are uncertain times. Whether your content provides a distraction, motivation, lesson or imperative news – take the time to humanize your messaging.
4. Embrace lo-fi content
For video publishers struggling to produce videos from home without their normal equipment and staff – the "at-home" style of video is being widely embraced and enjoyed. Acknowledge to your audience that we're all going through this together. Show off your digs and personal coffee mug collection and press record.

5. Try simulated live
For video creators who simply can't record at home, and can't be outside doing cool stuff right now – consider utilizing a function like Simulated Live – using archival footage that plays as if it were live television. Bring back old favorites.
6. Consider podcasts
Another option if you rely on in-person interviews, and have a bit more time to try alternative forms of content – now might be a good time to finally produce the podcast series you've been putting off. As citizens on a rolling basis are asked to stay home, turn your most carpeted room into a studio and create your first episode.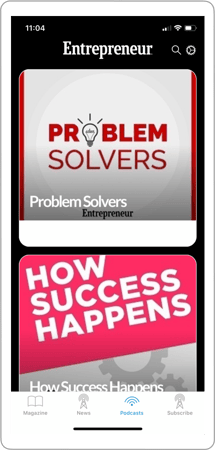 7. Distractions are real and so are emotions
It may go without saying, but these are scary and uncertain times. As a business, as a brand, we may be taught to be professional, to be buttoned up. But, during social distancing due to a pandemic, now doesn't seem like the right time to act this way. It may come off as insensitive, and it certainly isn't being truthful. We are all worried and we are all doing what we can. Everyone at home needs a dose of entertainment as well as the validation that we're in it together.

What kind of content are you creating? Please share your creative ways of connecting with your audiences during this time with our team hello@mazsystems.com.