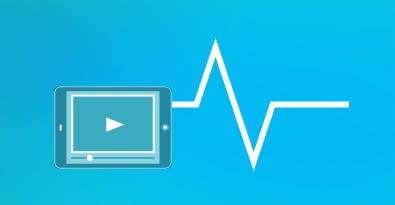 DIY solutions seem like a great way to grow your video business. You can be fully independent and own your content at the same time, what's not to love? Well, it's an idea that seems a lot better than it actually is.
A do-it-yourself OTT solution is a complicated process of creation, development, and business strategy that can quickly become very expensive and time consuming — especially for those who are new to video businesses and video platforms. Let's take a look at what goes into a DIY OTT solution.
1. Content
Produce, acquire, or secure video content.
Content Creator, License Holder, i.e. Content Owner
2. Store Content
You can store your content on platforms like YouTube and Vimeo, or self-hosted using a cloud based solution. Note, if you choose to build your own cloud solution, you also need business integration tools.
Developer, Technology Team, Third Party Provider
3. Build App
Create and develop your app. You can either build to web, mobile or OTT. It's important to note that there are several levels of complexity depending on the target device.
Developer, Technology Team, Third Party Provider
4. Encoding & Transcoding
You'll need to make sure that content is encoded for delivery on multiple devices with various quality settings for adaptive streaming.
Content Owner, Content Host, Technology Team, or Third Party Provider
<strong>5. CDN</strong>
Configure a content delivery network for your video and image assets.
Third Party Provider
<strong>6. Build Content Management System Platform</strong>
Build a platform and API to manage your video assets and metadata.
Content Owner or Technology Team
<strong>7. Organize Content </strong>
Organize and create relationships with your content, which includes adding metadata to populate your app endpoint.
Content Management System, Content Manager
<strong>8. Curate Content</strong>
Curate your content by creating playlists, categories and genres.
Content Manager, Content Management System or Technology Team
<strong>9. Image Assets</strong>
Create, produce and manage your image assets for display and aesthetic of the app.
In-house Designer, Design Agency or Third Party Provider
<strong>10. Monetization</strong>
If you choose to monetize your content, decide what the best method of monetization is, and how you want to integrate payment providers into your content.
Developer, Technology Team or Third Party Provider
<strong>11. Analytics and other business toolset integration</strong>
Choose an analytics platform that gives insight to content's audience, and make sure your content has all desired special business features (social sharing, live chat, comments, favorites)
Developer, Technology Team or Third Party Provider
<strong>12. QA & Publish App</strong>
Before your app can go live, it must be tested for quality assurance. Your app may need to go through multiple versions of development before being approved. Once feedback has been provided and approved, you can publish your app.
Developer, Technology Team or Third Party Provider
<strong>13. UX/UI & Customer Success</strong>
Customize the app for the best possible user experience, and customer support incase there are questions and problems with the OTT solution.
Technology Team and Business Executive/Management Team.
<strong>14. Marketing</strong>
Promote your channel to attract a wider audience.
Business Executive/Management Team
<strong>15. Business intelligence </strong>
Use data gathered from analytics to mold future content.
Business Executive/Management Team
Content Organization and Management
Smaller libraries are easier to manage and organize, but as your content grows, your system needs to keep up. Keeping track of different file versions for different platforms, like mobile, web, or set-top devices becomes more and more difficult as you continue to add to your library. Also, if your platform restricts certain monetization policies, you are now looking at separate systems to manage your AVOD vs. SVOD vs. TVOD content (at Zype, we handle all three, including hybrid models. Click here to learn more).
Application Development, Administration and Maintenance
There's a lot that goes into developing and maintaining your video business. Maintenance becomes your responsibility. Every time your hosting platform or streaming destination endpoint updates their platform and software, you will need to make sure your apps are still compatible. Eventually, custom systems become too complicated for everyone to understand, and only the system administrator can do this.
Compatibility and Quality
With a DIY solution, it is your responsibility to make sure your videos are viewable on all of your endpoints. Streaming quality, internet connection, and bandwidth are all important factors to consider when evaluating a streaming service. Also, delivering to multiple platforms only makes it more complex when accounting for the viewer's internet connection, device of choice, mobility and localized infrastructure in other regions. Also, you must make sure that your content is encodable so everything is up to the viewer's internet speed.
Discover
Discoverability is also another area where a DIY solution adds an extra layer of stress. You need to create, manage and present your metadata in a way where you can reach your desired amount of viewers. Metadata, information that describes the key characteristics of the video, like the title, author, actors, description, etc, is so important because it allows for your content to show up in search engines and app stores. You also need to consider indexing, so that someone visiting your website can find your videos.
DRM
Digital Rights Management is a crucial aspect of content licensing that designates legal regulations around geographic availability, but it can also get extremely complicated. There are a bunch of third-party vendors who do this for you, but you need to make sure that their solutions are compatible with yours. If DRM is not properly implemented, there are very serious potential legal consequences.
A DIY OTT solution seriously distracts you and your team from the main reason why your customers flock to your OTT service — your content. It's challenging and extremely difficult for one person, or a small team to accomplish; it involves third parties, coordination and discipline. Keeping track of all the moving parts while managing multiple vendor bills and paying higher rates for each usage component means the cost of doing business can get extremely high.
There are better solutions. Request a demo from Zype right here.