Please note that MAZ Systems is now happy to be part of Zype's suite of online video solutions, and we're currently in the process of updating our blog content. If you're a current customer in need of support for your applications, please
visit our help center
or
contact us
for assistance.
"Alexa, tell me about yourself"…..Alexa? No worries, I'll take it from here.
Amazon introduced Alexa in 2014 pairing it with their Echo line of home speakers. In just five years, Alexa (and the Echo line) has exploded with 100 million Alexa enabled devices being sold. Alexa has also expanded beyond speakers and is now in microwaves, clocks, tv's, and even as an iOS app (awkward).
Alexa is defined by its "skills" — apps that can perform various tasks from turning on the lights to replicating the sound of a can of cat food opening (seriously), and everything in between. Currently, Alexa has 70,000 skills and that number has more than doubled every year.
While the bulk of these skills are novelties, Alexa's large (and growing) user base presents a challenge and an opportunity. Curious what an Alexa skill could look for you or your brand?
Take a look at how these early adopters have used the platform to their benefit.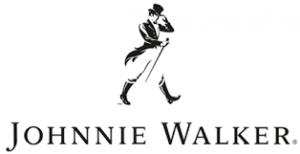 With a tagline of "Keep Walking", Johnnie Walker is doing just that into the Alexa space with this skill. Once this skill is launched (and confirms you're over 21 years old) you can select from four different options including "Try a guided tasting", which is what sets this skill apart.
Whiskey education has been a proven growth driver for Johnnie Walker, though one that has been difficult to scale. This skill aims to solve that problem. With one of the core Johnnie Walker Labels on hand, Alexa will conduct a personalized tasting based on that blend, as well as tips and ways to serve it.
This has generated a 22% conversion rate through Alexa. By creating a unique skill in an area that's new and filled with untapped potential, they will only benefit by being an early mover in this space.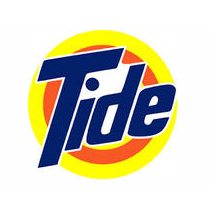 We've all been there. You're having a productive morning, answering emails, setting tasks, drinking your coffee but with one misplaced sip — there goes your coffee, right on your shirt.
Your first thought after a swear word is "How do I clean this?". With the Tide Alexa skill, you no longer need to ask mom. Ask Alexa instead.
Alexa will walk you through, step-by-step, the best way to handle over 200 stains, as well as answer a large amount of laundry-related questions. "How do I wash jeans" and "How much detergent should I use?"
With this skill, P&G was able to facilitate a brand play that is of great use to the consumer. When we imagine a future where A.I. assistants play a significant role in making our lives easier, this is a quick glimpse into what that future could be. This deepens the connection Tide has with their customer, allowing them to stand out in this crowded space.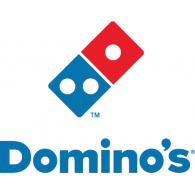 Domino's entrance in the A.I. assistant space shows the benefit of adding Alexa into an existing strategy. Domino's has embraced technology and convenience, which has lead to the creation of their AnyWare suite of ordering devices.
In addition to being able to order pizza through a text, a tweet, Slack, Facebook messenger, or your smartwatch, you can now order your favorite pie through Alexa. It's this push towards innovation that has caused Domino's stock to rise 3635% in an eight-year span, which is more than Amazon, Google, and Apple combined.
What's Next?
Alexa (and other A.I. platforms) are not going away. In fact, they will take a larger space in society and will radically alter the relationship between brands and consumers. This transition will be similar to our relationship with mobile phones, which feels like it went from utility to necessity to essential content platform overnight.
Within the next 10 years, we see the Alexa Skills Store becoming like Apple's App Store, which presents a 20 billion dollar opportunity. Alexa will be everywhere. The brands that begin to invest and utilize these skills will not only be able to facilitate a deeper relationship with their consumers but maintain their brand voice and tone along the way.
Our advice? Beat the rush and get out there.