Please note that MAZ Systems is now happy to be part of Zype's suite of online video solutions, and we're currently in the process of updating our blog content. If you're a current customer in need of support for your applications, please
visit our help center
or
contact us
for assistance.
Online TV streaming and OTT (over-the-top) have flipped the world of video on its head. Millions of viewers are cutting cable in favor of internet streaming platforms. In fact, OTT will reportedly be worth over $160b by the end of 2020. But how do all these companies work? What are the most common OTT business models? And how can you monetize your own video streaming channel?
There are so many unique ways to monetize on OTT platforms. At MAZ, we've helped top brands like Conde Nast and Wired build their own custom OTT channels, multiplying revenue and engagement. Over the past decade, our users have utilized so many creative, successful business models in OTT.
In this piece, we'll break down the most popular OTT revenue models. And more importantly, we'll explain how and why they work. So let's start with the basics:


---
History of the OTT business: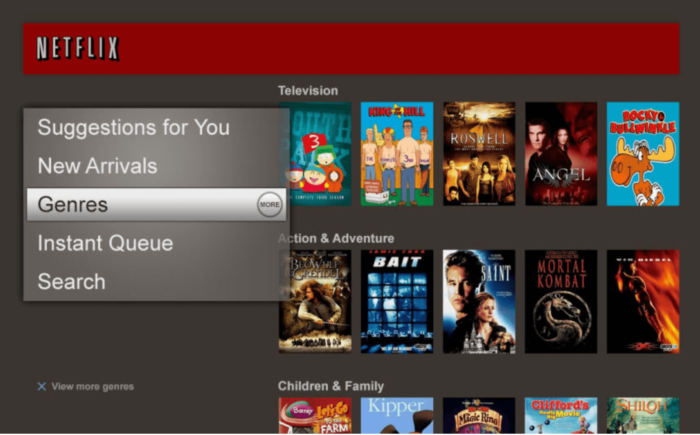 OTT (standing for over-the-top) means any video streaming that takes place over the internet. These days, it's mostly associated with top streaming services like Netflix, Hulu, Disney+, HBO Max, etc. But how did these businesses come to power?
The first OTT live stream took place all the way back in 1995. It was a Major League Baseball game, hosted by ESPN. Soon after, major technology companies like Microsoft and Apple fought to make the best OTT streaming technology. By the late 2000's, this technology started to go mainstream with streaming services offered by Netflix, Amazon Instant Video and more.
These streaming services shook up what viewers were used to. They introduced a new way to access the shows and movies they love. They gave viewers an alternative to restrictive and expensive cable/satellite options. Most of all, they expanded our collective imagination on the ways that entertainment can work and make revenue. Over time as OTT grew more popular, different types of OTT services flourished throughout the market. Today in 2020, the selection of TV and video services has never been more diverse. And the way these OTT revenue models operate is equally as diverse.
A breakdown of different OTT business models: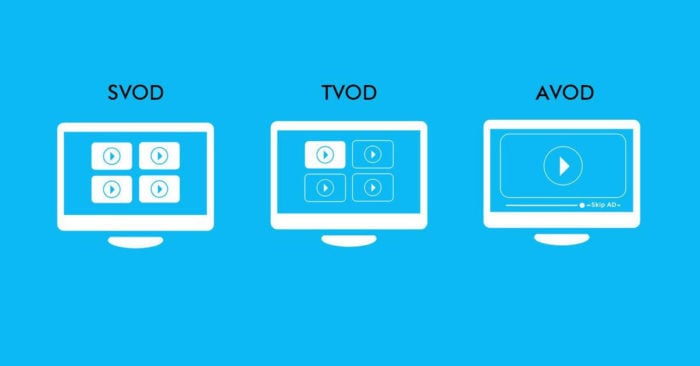 There are thousands of OTT businesses in the world today. It would be impossible to cover how every one generates revenue. But
#1: AVOD (Ad-Based Video on Demand)
AVOD businesses generate revenue with ads. In this model, consumers can watch videos for free. The business then charges a fee to advertisers to place commercial ad breaks in their content. Ads can take form as video ads, sponsor screens, sponsored content and more.
Pros of an AVOD business model: AVOD businesses have a huge advantage finding new viewers. With little or no barrier to entry, viewers can get hooked on your content without hitting any hurdles. This allows you to start your channel and grow faster. Plus if you serve a niche demographic or interest group, you may be able to charge higher rates from advertisers.
Cons of an AVOD business model: AVOD businesses make much less money per viewer than other models. So you may need to gain a substantial audience before you turn a profit. Plus, ads can be annoying to some viewers. You need to serve enough ads to make revenue without driving away potential viewers.
Examples of AVOD businesses: Pluto TV, Tubi, Xumo, YouTube (non-premium)
If you're interested in making money with your own AVOD channel, visit our site here.
#2: SVOD (Subscription Video on Demand)
In an SVOD model, businesses charge a recurring fee for access to their video platform. Paying members get full access and can stream as much video as they like. SVOD first came about with services like Netflix and continues to dominate popular OTT businesses today.
Pros of an SVOD business model: SVOD is already a customer favorite. Over half of US households pay for an SVOD subscription, according to a recent study. It's a very efficient model that creates steady income from every customer. Plus, you can offer pricing incentives to entice new viewers.
Cons of an SVOD business model: SVOD models are more prone to customers leaving. Changes in content, price or the economy can cause people to end subscriptions. Also, the higher barrier to entry can make it harder to find new customers. In other words, your content has to be really good if someone is going to pay for it.
Examples of SVOD businesses: Netflix, Apple TV+, HBO, YouTube Premium
If you're interested in making money with your own SVOD channel, visit our site here.
#3: TVOD (Transactional Video on Demand)
Perhaps the most straightforward business model out of the bunch. In a TVOD model, customers buy or rent videos one at a time. TVOD is also sometimes known as pay-per-view (PPV) or pay-per-download (PPD).
Pros of a TVOD business model: TVOD is a straightforward and simple model. It is great if you are only looking to sell one video, or don't have enough to launch a full-blown platform. It's also great for film debuts, one-time sporting events, instructional videos, etc.
Cons of a TVOD business model: TVOD businesses fail to get consistent revenue like SVOD and AVODs do. Also, many viewers are more comfortable using services consistently. Having to pay for each additional program can be frustrating. Plus, it's harder to access TVOD channels on common devices like Smart TV's and OTT boxes.
Examples of TVOD businesses: iTunes, UFC, Sky Box Office, CinemaNow
#4 Hybrid Business Models
Our final business model isn't a business model at all. Many companies have found innovative ways to structure their content. By combining elements of the three OTT business models above, they can enhance their user experience and create more revenue.
Some businesses like Disney+ are blending SVOD with TVOD. Disney+ costs about $7/month, but will soon offer TVOD access to new films like Mulan. Another prominent example, Hulu blends AVOD and SVOD. Low-level subscribers pay a small fee to watch their programs with ad interruptions. High-level subscribers pay more, but get to watch with 0 ads.
So many businesses have put their own unique spin on the OTT industry. We're excited to see what combinations are dreamed up next.
To create your own hybrid OTT channel, get in touch with us here.

---
We hope this article taught you something about OTT business models. There are so many creative ways to make money with OTT in 2020. Whether you choose to use ads, subscriptions, transactions or a combination of the three, make sure that it's the right fit for your audience.
Our team at MAZ has been helping video businesses for over a decade. If you're looking to grow your revenue or build a business on OTT, get in touch with us here.
Thanks for reading, and best of luck!
---