Please note that MAZ Systems is now happy to be part of Zype's suite of online video solutions, and we're currently in the process of updating our blog content. If you're a current customer in need of support for your applications, please
visit our help center
or
contact us
for assistance.
Amazon Prime Video is one of the largest video streaming platforms available. It's also one of the more complex hybrid SVOD (Subscription Video on Demand) and TVOD (transactional video on demand) services when it comes to making money.
Our team at MAZ has worked in Connected TV and video streaming for nearly a decade. We've created TV streaming apps for some of the world's top media brands. So if you're a business looking to draw inspiration from a company like Amazon Prime Video, we want to help.
So how does Amazon Prime Video make money, and what kind of OTT service is it exactly? Read on below to learn more.
The history of Amazon Prime Video.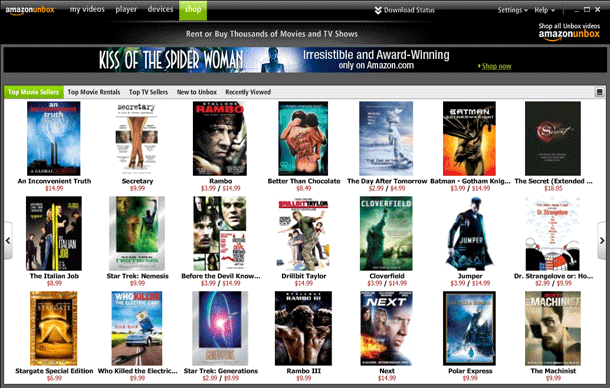 Amazon Prime Video (originally titled Amazon Unbox) was launched in 2006 as an on-demand rental platform. Since then, Amazon has grown the subsidiary into a full entertainment and sports SVOD platform. Along with a la carte rentals, the service also offers third party premium channel add-ons such as HBO and Showtime, as well as live sporting events.
In recent years, the platform has gone toe-to-toe with Netflix by establishing itself as an outlet for prestige television and film studio. Prime Video also found critical success with shows like Transparent and The Marvelous Mrs. Maisel. Due to Amazon's bundling its Prime Video revenue as with its overall subscription figures, it's hard to say exactly how much the company makes off the streaming service. However, Amazon recently projected they will reach 56 million subscribers by 2022.
How does Amazon Prime Video make money?
Amazon Prime Video is a rare case among SVODs (if you don't know what the SVOD model is, read our guide here). The service shares its revenue numbers with its parent company, Amazon. Another differentiator is the lack of a standard subscription fee. Instead, Amazon Prime Video counts on the massive amount of annual Prime subscribers, who pay $119 a year to enjoy all the benefits Prime has to offer. According to reports at the end of 2019, Amazon Prime Video had 96.5 million viewers and counting.
Amazon Prime Video also offers temporary rentals for movies and shows. Unlike Netflix or Hulu where all content comes included with a subscription, Amazon also allows subscribers to pay for content outside of their subscription. This is known as TVOD, or transactional video on demand. It is unclear how much of Amazon Prime Video's revenue comes from this stream.
As far as overhead costs go, Prime Video is a relatively minor department among the company's many subsidiaries. Though that's quickly changing, with Amazon rapidly hiring to expand the Prime Video team in 15 offices across global cities. But perhaps Prime Video's most valuable asset for building out its video streaming technology is its use of the ever-popular Amazon Web Services. Thanks to AWS, the platform is able to stream live, uninterrupted NFL games to compete with the major television networks.
Competition for Amazon Prime Video.
Like other major streaming players, Prime Video is currently facing threat from new competitors like Disney+ and Apple TV+. For now, Amazon is keeping it ad-free by presenting it as a premium feature within the company's vast media suite, which also includes music and books.
As previously mentioned, unlike Hulu and Netflix, Prime Video doesn't technically offer monthly rates. According to the company, "customers are able to purchase or rent a selection of titles from the Prime Video catalog, without needing an Amazon Prime or Prime Video membership." However, these one-off rentals don't include full access to the platform's vast library of originals and licensed content that Prime members enjoy as a bonus. So Amazon Prime Video's business model is a hybrid TVOD (transactional video on demand) and SVOD (subscription video on demand).
---
Conclusion: Will Amazon Prime Video's business model last?
At this point, it's safe to say that as long as Amazon is around, so will Prime Video. With analysts predicting it will bring in $3.6 billion in sales in 2020, more than double of this year's, Prime Video's explosive growth is evident.
Amazon's SVOD strategy has proven to be an example of a tried-and-true business service bundle model. It can serve as inspiration for all types of video publishers to utilize MAZ's OTT tools. If you're interested in learning how to build or grow your own video streaming business, including adding in subscriptions and ad support, reach out to a team member here at MAZ.