Please note that MAZ Systems is now happy to be part of Zype's suite of online video solutions, and we're currently in the process of updating our blog content. If you're a current customer in need of support for your applications, please
visit our help center
or
contact us
for assistance.
2020 has been a massive year for OTT platforms and businesses. And 2021 will only get bigger. As lockdown orders took place, millions of viewers turned to OTT streaming services like Netflix, Disney+ and Hulu to stay entertained. This created an enormous opportunity for video streaming companies and publishers.
As 2021 approaches, brands are rushing to launch their own OTT websites and apps. But what's the best OTT platform to partner with for business? Between companies like MAZ vs. Uscreen vs. Vimeo and beyond, there are plenty of options. In this piece, we'll break down our top 9 best OTT platforms for 2021 and why we chose them.
So before we get into out top picks, let's start from the very beginning:
What is an OTT platform?
An over-the-top platform (OTT for short) is a software that allows businesses to stream videos over the internet. This can include websites, mobile apps, connected TV apps and beyond.
OTT platforms help businesses reach their audiences and generate revenue. They can offer a number of different services, including:
– Video hosting
– Live streaming
– Monetization features
– Website development
– App development
In this review, we'll go over which OTT platforms we believe are best based on all categories. So without further ado, let us begin our ranking:
#1 Best Overall: MAZ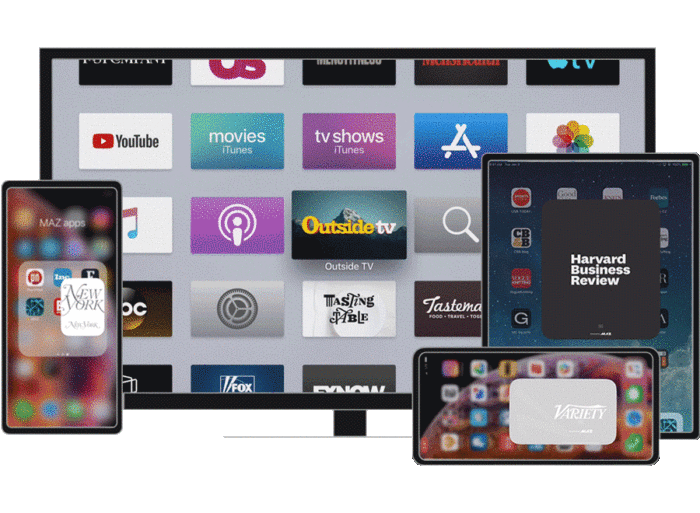 MAZ is an industry standard name in OTT video. MAZ services hundreds of the world's largest video brands, from Fortune 500s to startups. Their platform is rated highly above all others. And best of all, they are affordable for companies of all sizes.
MAZ is an all-in-one OTT solution that helps you host video, build OTT websites and apps, live stream and monetize. Basically, you can do everything you need to launch new OTT platforms, increase your profits and drastically decrease your development costs. No coding or design experience needed.
Very few services offer the 'full package' that MAZ does. Of those that do, most only perform on-par or below standard for most categories. MAZ is the rare OTT platform that performs exceptionally well in nearly all categories.
Pros:
– Fast launch time
– Low-latency video hosting
– Build custom websites, mobile apps and TV apps
– Live streaming and VOD capabilities
– Supports all major app platforms
– No coding or design needed
– Enterprise-grade quality
– 24/7 professional services and customer support
– Affordable, no-fees pricing
Pricing:
MAZ's pricing works on a subscription fee, which varies by business. For a specific quote, see here.
Get in Touch:
To learn more about MAZ, see here.
Or to request a demo of MAZ, see here.
#2 Dacast
Dacast is an OTT live streaming, video hosting and VOD solution for web. If you are looking for a cheap, simple solution, look no further.
Dacast provides video tools, which you can combine with your pre-existing website and mobile apps (they do not develop custom sites or apps). Dacast is fully SaaS (software as a service). That means you can easily create an account and start working within the platform. Once inside, you have access to quality live-streaming with CDNs, an all-device HTML 5 player, and some monetization features. In other words, you will have some strong building blocks for your video business, which you can then combine with other SaaS tools or custom builds.
Dacast also offers APIs and SDKs, if you want to build your own custom mobile or TV apps. However, you will need to hire mobile and TV developers to do so. Dacast is a great place to start building a serious video business for a cheap price.
Pros:
– Inexpensive
– Fast live streaming
– White-label online video platform
– Great for live events
– Offers services for Mainland China
– 24/7 Customer support
– API and SDK integrations
Pricing:
Dacast starts at $39/month, ranging up to $188/month for higher end solutions. See here for their full pricing options.
Get in Touch:
To learn more about Dacast, see here.
#3 Kaltura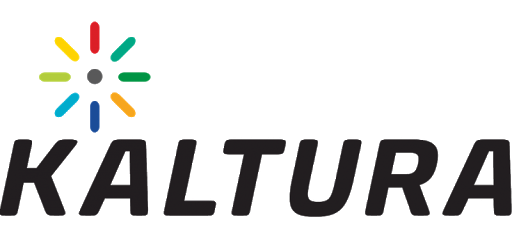 Kaltura is a video platform for collaborative projects.
The platform makes it easy to host virtual conversations, such as business meetings, town halls, online classes and more. Their goal is to power any video event, so they offer a wide variety of features and templates. Kaltura also offers a Cloud TV platform, video content management and custom workflows.
Kaltura is a bit pricier than other options on this list, as it is geared towards enterprise and large businesses. However, the user experience and customizations are also set on a high standard.
Pros:
– Content management system
– Great for community events
– Offers custom workflows
– High quality user experience
– Customizations
Pricing:
Kaltura operates on a quote basis.
Get in Touch:
To learn more about Kaltura, see here.
#4: IBM Cloud Video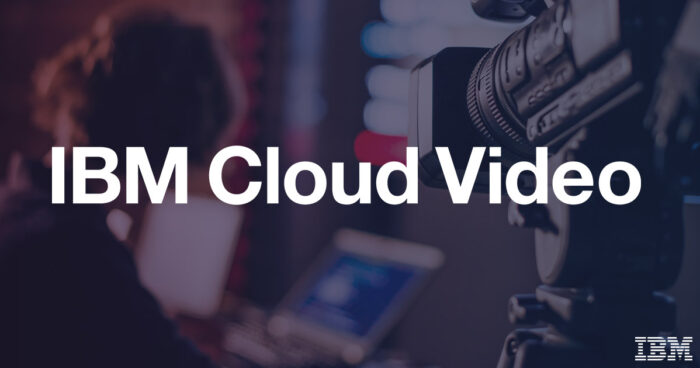 IBM is a well known technology company, so it makes sense their video offering is strong. IBM Cloud Video is mostly used by broadcasters for live streaming and VOD.
With IBM Cloud Video, you can upload or live stream videos with some nifty features. IBM allows you to use AI-powered captions, password-protect videos, use live polling, etc. However, IBM does also limit the number of viewer hours you get. If you want to surpass those given hours, you'll have to pay more.
Pros:
– Live streaming and VOD capabilities
– AI-powered captions
– Multi-CDNs
– Live polling
– Password-protected videos
– 30-day free trial
Pricing:
Pricing for IBM Cloud Video starts at $99/month for small businesses and up to $999/month for larger businesses.
Get in Touch:
To learn more about IBM Cloud Video, see here.
#5 Vplayed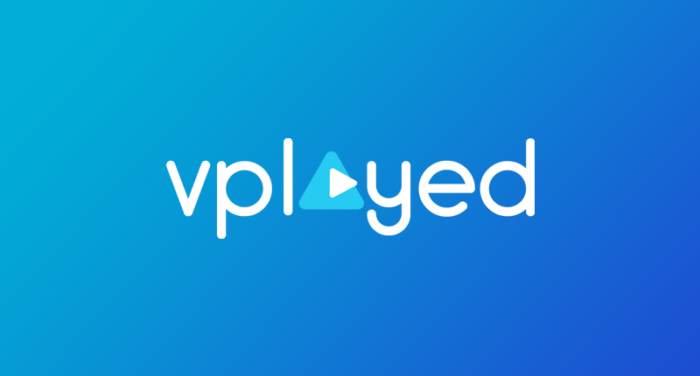 Vplayed is a self-hosted OTT platform that covers a wide range of needs. However, their main focus is on VOD and live streaming. They offer specialized solutions for specific industries such as churches, sports/fitness, YouTubers, filmmakers and more.
Vplayed is aimed at enterprise businesses. Their pricing goes by quote only, so it will vary depending on what you are looking for. The more services you would like to use, the higher your price will likely be.
Pros:
– Adaptive bitrate streaming
– Offers paywalls
– Strong security
– Content management system
– Wide variety of industries
Pricing:
Pricing for Vplayed is by quote only.
Get in Touch:
To learn more about Vplayed, see here.
#6: VidMind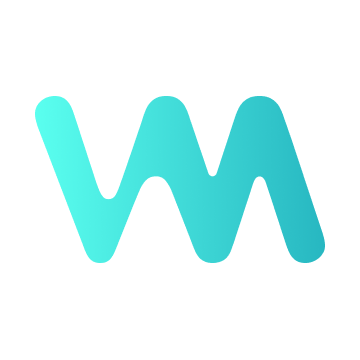 Vidmind is an OTT platform based in London. They are aimed at broadcasters who want to get their videos online without too much fuss or hassle on design.
VidMind allows you to host online video content as well as live TV content. They also provide the most common monetization features, including ad integrations, pay-per-view (also known as TVOD), and paywall subscription features. Overall if you are looking for a solution with the right basics for video and no technical skills required, VidMind can be a solid option.
Pros:
– Standard monetization capabilities
– In-app purchases
– Customizable video player
– Content management system
– Simple to use
Pricing:
Pricing is offered by quote.
Get in Touch:
To learn more about VidMind, see here.
#7 JWPlayer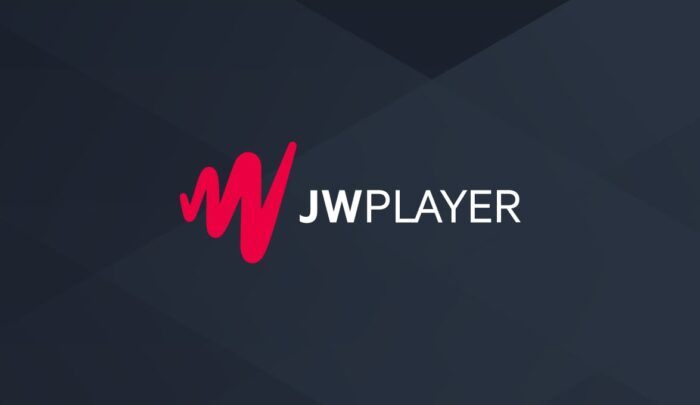 JWPlayer is a video hosting system that integrates with most other OTT platforms (including MAZ). Many OTT providers use JWPlayer to host videos and/or live stream videos. They then partner with other organizations to develop their OTT websites and apps.
A solution like JW Player fits in well with many businesses. Using different tools from different companies can help you customize your OTT outputs. Also, if you have a pre-existing app or website you want to link to JWPlayer, you can do so rather easily.
Pros:
– Adaptive streaming
– Video API access
– Simple to set up and use
– Ad-based monetization
– Live streaming
– Global content delivery
– Integrates well with other OTT platforms
– Free trial
Pricing:
JWPlayer starts as low as $10/month, but check their site for official quotes.
Get in Touch:
To learn more about JWPlayer, see here.
#8: Vimeo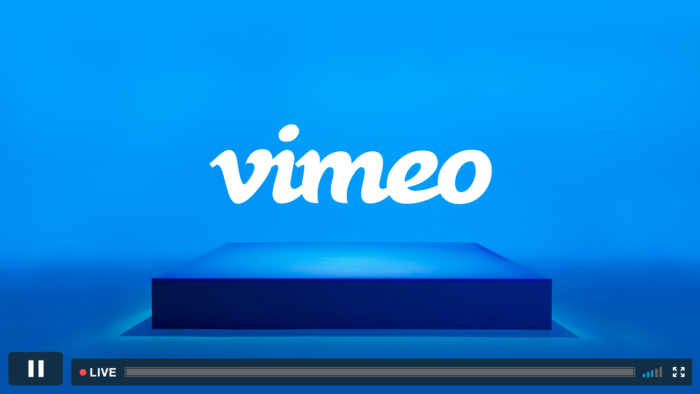 Vimeo is a well-known name in the streaming space, and their OTT solution works well for certain cases. Vimeo provides basic solutions for live streaming, video on demand, video hosting and (at a much higher cost) OTT and TV apps. However, it's their pricing structure that sets them a bit lower in our ranks.
For Vimeo's cheapest tier, they charge users $1 per subscriber. In our view, this can be detrimental to businesses that are looking to grow. If you're charging around $5 for a subscription, that's 20% of your revenue before you even add any extra features. For that reason, we've placed Vimeo at #8.
Pros:
– Video hosting
– Protection against piracy
– Ability to set videos on private
– Unique feature set for polls and live chat
– Live streaming features
– Option to add OTT apps, at additional cost
Pricing:
Vimeo has 3 tiers:
Starter is $1 per subscriber for basic access.
Growth is $500/month to build apps.
Enterprise is quote only.
#9: Uscreen
Uscreen is a solution that covers all your basic video necessities at an acceptable quality. Their main selling point is on the ability to upload videos and build a go-to market website. However, they also offer other auxiliary features, such as OTT apps and live streaming.
The reason we placed Uscreen at the bottom of our list is the quality of service. While they offer a wide array of features, the true performance you get from the platform is not as high quality as you will see with other OTT platforms on our list. Some Uscreen users end up switching off of the platform as their business begins to grow. But if you are a startup business just looking to explore an easy way to start out, Uscreen can be a good match nonetheless.
Pros:
– 2 CDNs
– Video hosting
– Covers web
– Live streaming features
– Option to add OTT apps, at additional cost
– HTML5 support
Pricing:
Uscreen has 2 tiers:
Basic is $49/month and $0.50 per subscriber.
Enterprise is by quote only.
—
We hope you enjoyed our list of the best 9 OTT platforms. Launching an OTT business or video streaming service can be tough. There are so many hurdles to clear, from marketing to technology and beyond. But having a good partner can make your journey so much easier.
To get in touch with our #1 recommended OTT partner, schedule a demo with MAZ here. Our sales team can find the perfect solution to help you grow your business and generate more revenue.
Thank you once again for reading, and happy streaming!