Please note that MAZ Systems is now happy to be part of Zype's suite of online video solutions, and we're currently in the process of updating our blog content. If you're a current customer in need of support for your applications, please
visit our help center
or
contact us
for assistance.
Over The Top (or OTT) is content that is distributed as streaming media over the internet. This content can be accessed through your laptop, smartphone, smart tv, gaming devices, or streaming players (such as Roku, Amazon Fire TV, or Apple TV). It's also a complete game changer that has only begun to change the way we consume — and think about — content.
The streaming space is increasingly competitive and well-capitalized, with recent offerings from industry incumbents ESPN and announcements from other heavy-hitters like Disney and Apple. In this reporting, we take a look at some more niche and upcoming brands in the OTT space that are taking advantage of this new opportunity.

Founded in 1995, Fast Company has become a thought leader and trusted source in the areas of tech, business, and design. Since then, Fast Company has expanded beyond traditional print with a popular website and thousands of hours of original video content spread across a variety of topics and series on their website and YouTube.
As their business model shifts more towards digital and video — with video content garnering hundreds of thousands of views on YouTube, Fast Company made the decision to leverage its base to create their own OTT app.
With their own OTT app, Fast Company was able to build a more connected and engaged audience by enabling them to watch high-quality video from their phone, tablet, or streaming device. Fast Company is also engaging viewers with their "Feature Video" stream. This simulates a live television experience, taking viewers directly into a video from a curated playlist. It feels linear, and results in longer viewing times and in a higher CPM, boosting monetization opportunities. Fast Company is proving that success on YouTube can translate to success on OTT.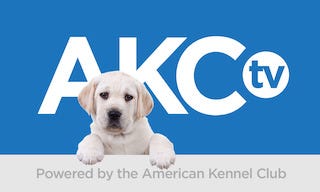 OTT has the ability to provide brands, organizations, and groups — big or small with the power to distribute content to their engaged audience on their terms.
The events hosted by the American Kennel Club are seen on traditional broadcast media — at most — a couple of times a year, with the most notable being The Westminster Dog Show and The National Dog Show. The AKC however, hosts thousands of events a year that never reach broadcast: dog shows, agility competitions, sporting events and more. What better way to showcase each event as well as have an avenue for original content than with an OTT channel.
AKC.tv features thousands of hours of content ranging from events, original programming, breed specific content and a 24/7 feed of puppy videos (because why not?) on a multi-channel OTT experience that can be seen in your browser, on your phone, or through your television.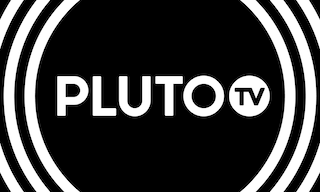 It's a live TV experience…through an OTT app. PlutoTV has gotten a lot of attention recently since it's $340 million acquisition by Viacom. That number alone shows how important larger, more traditional media companies view the platform.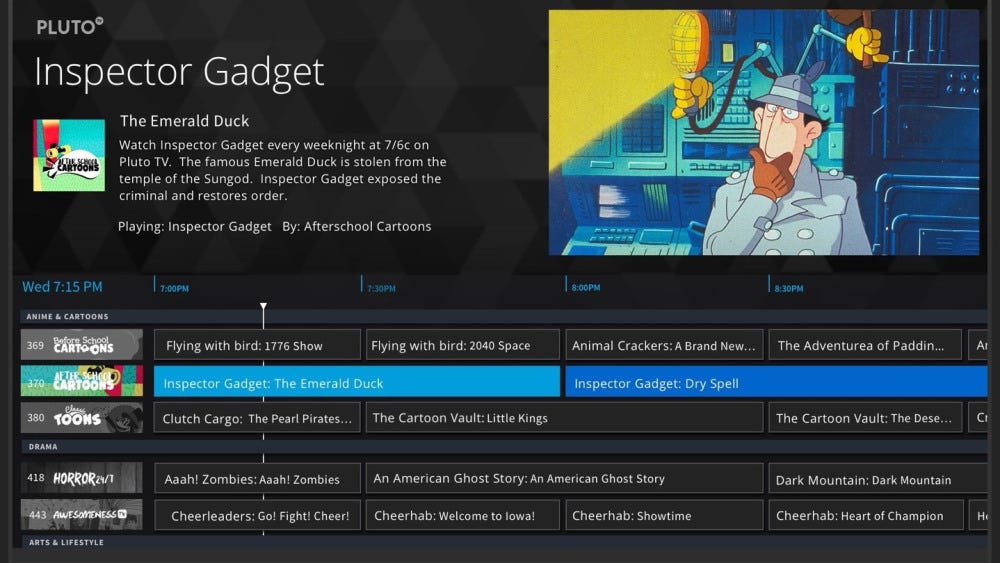 Founded in 2013, PlutoTV is a service that currently streams hundreds of channels in an interface very similar to traditional cable. It features an interesting mix of mainstream and niche with standard channels like News, Sports, Movies, and Comedy while offering more out there offerings like Geek + Gaming and Cats 24/7 (all cats, all the time, naturally).
As a free service, PlutoTV is driven solely by advertising and considering its larger profile, it could be seen in the coming years as a barometer for how the ad-driven OTT space is fairing.
What's Next?
We believe that OTT is the distribution channel of the here and now. While major players are entering the space, we think that there is a real opportunity servicing smaller, more engaged audiences. This can be seen already in apps catering solely to specific sports or entertainment (MLB.tv, WWE Network, DC Universe, Shudder) and as the ability to create content improves, the OTT space will grow as smaller brands and perhaps, even individuals enter the market.
OTT is only going to become increasingly important over time and if you're a brand that already has strong video element, it's worth exploring how to get your content out there either through an OTT app of your own or utilizing a content logistics solution like MAZ. In this increasingly competitive space, the right strategy and the right tools will be essential to get ahead.